Merina Gordon
It's Merina's 18th Birthday!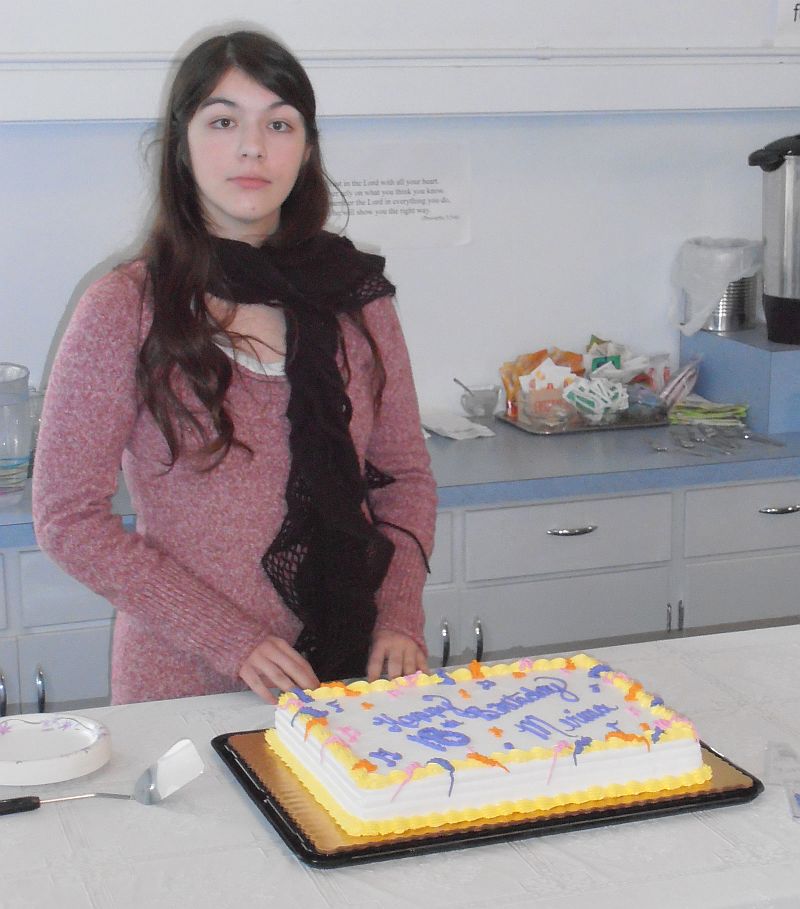 The Pomeroy United Methodist Church, where Merina plays the organ and piano on Sundays, put on a surprise 18th birthday party following their services on November 13. Here she is -- looking a bit overwhelmed -- and the cake. It was a delicious cake with white cake and a layer of chocolate in between the layers.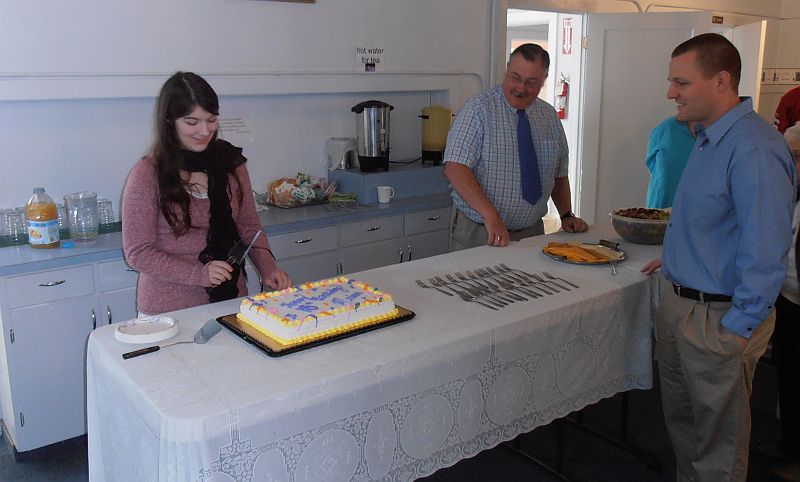 Giving Merina hints on just how large the pieces should be are Pastor Justin Townley (in blue shirt) and general factotum and man of (very) many talents Steve Kazda (in tie).
You are at MerinaGordon.com
All Contents Copyright © 2010-2012