Merina Gordon
Thank you Merina from Pomeroy's United Methodists!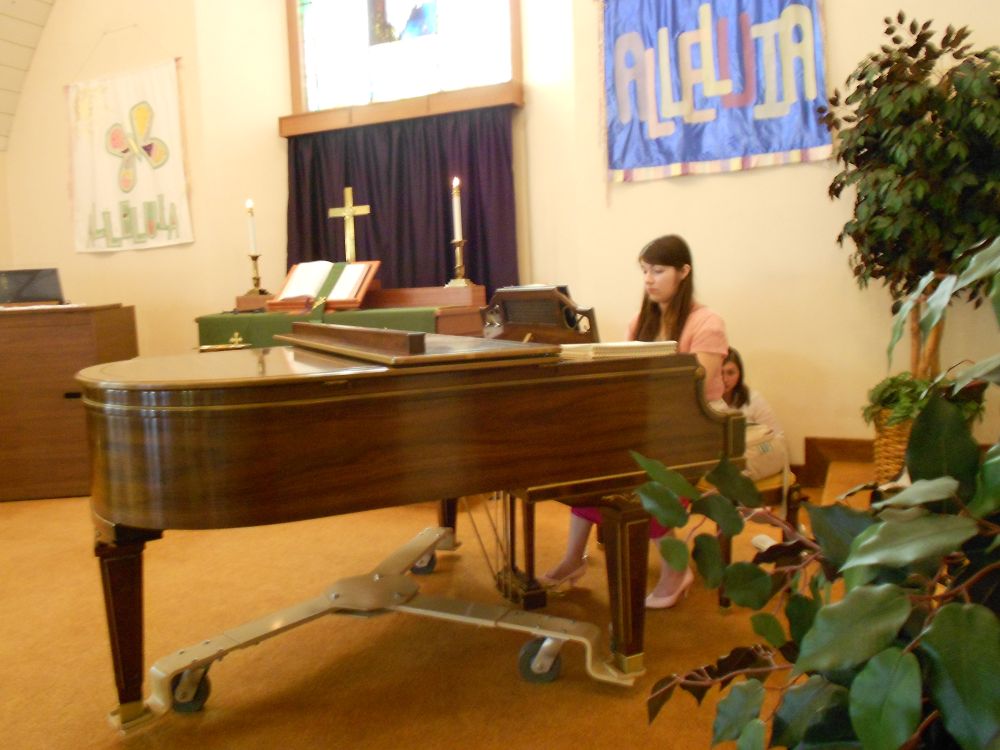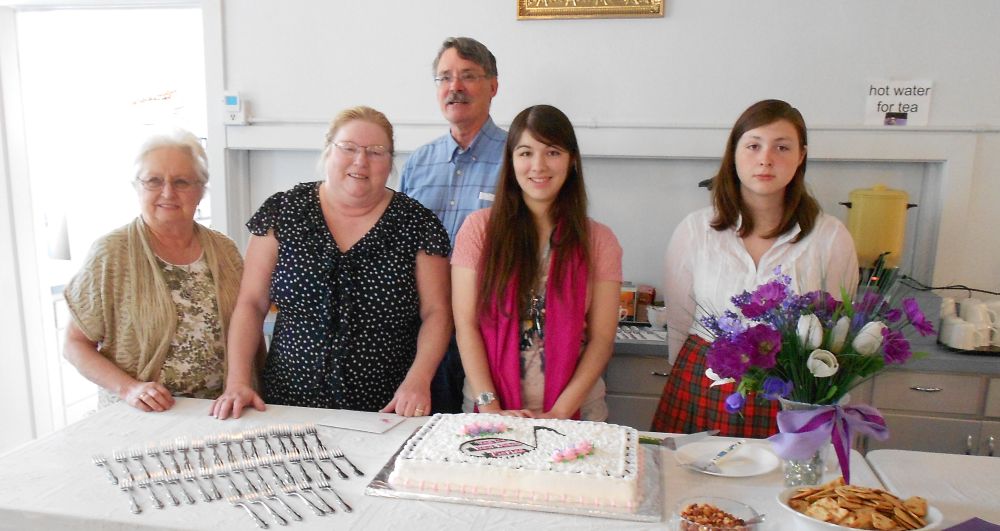 Grandma Elsie, Mom, Dad, the girl herself, and her cousin Caitlynn.
-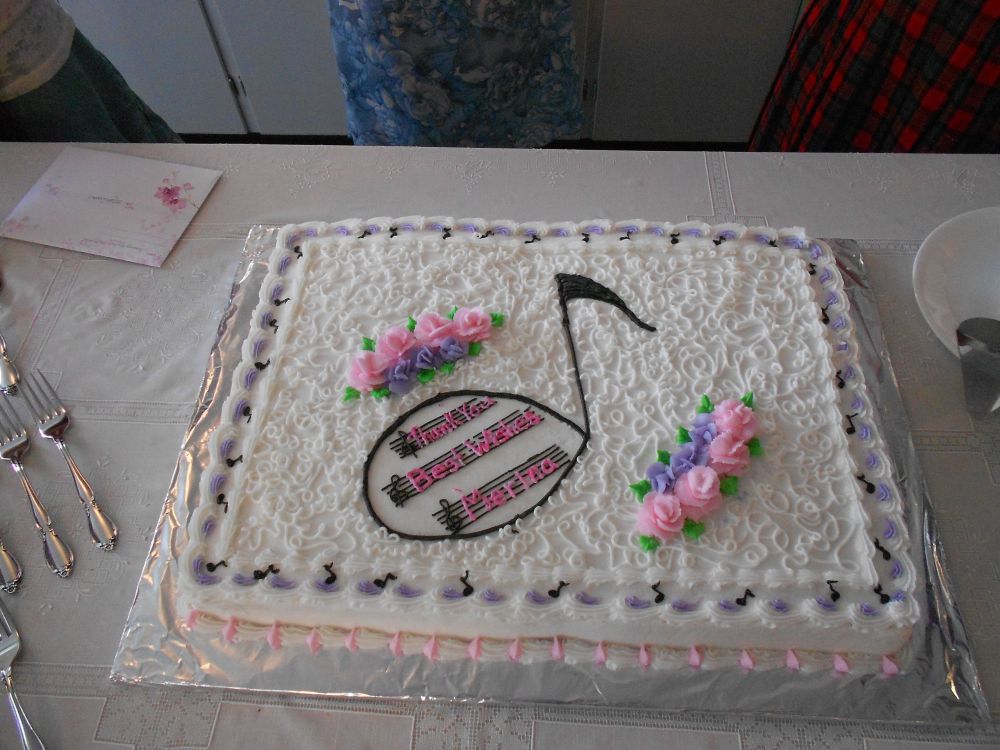 A delicious cake with both chocolate and white cake inside. The large quarter note has "Thank You, Best Wishes, Merina" inside.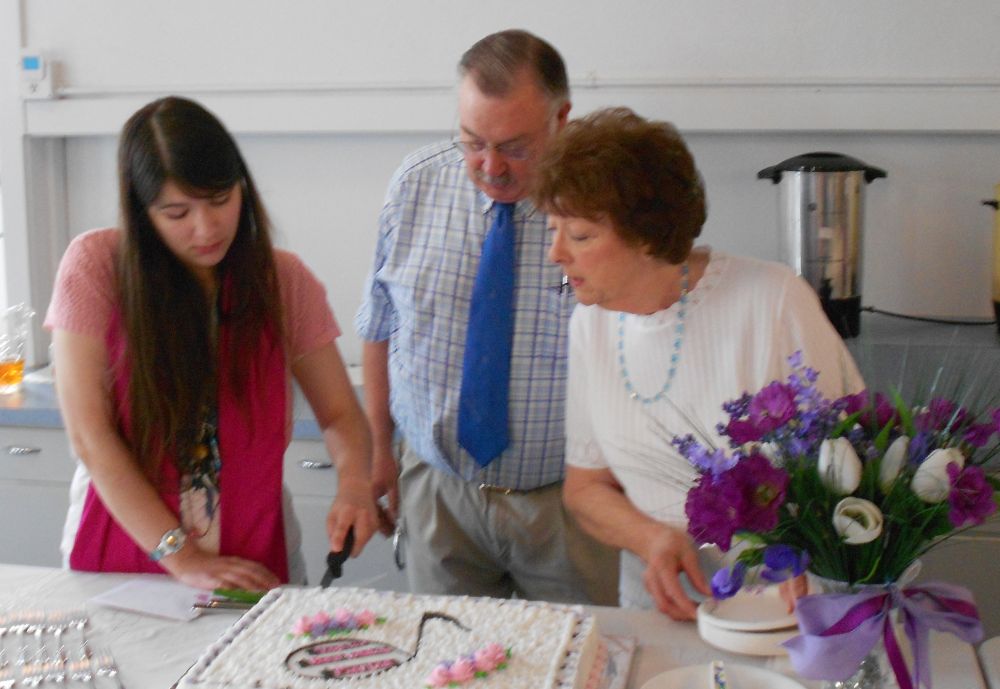 That's Steve Kazda and Judy Gillis making sure the pieces are large enough!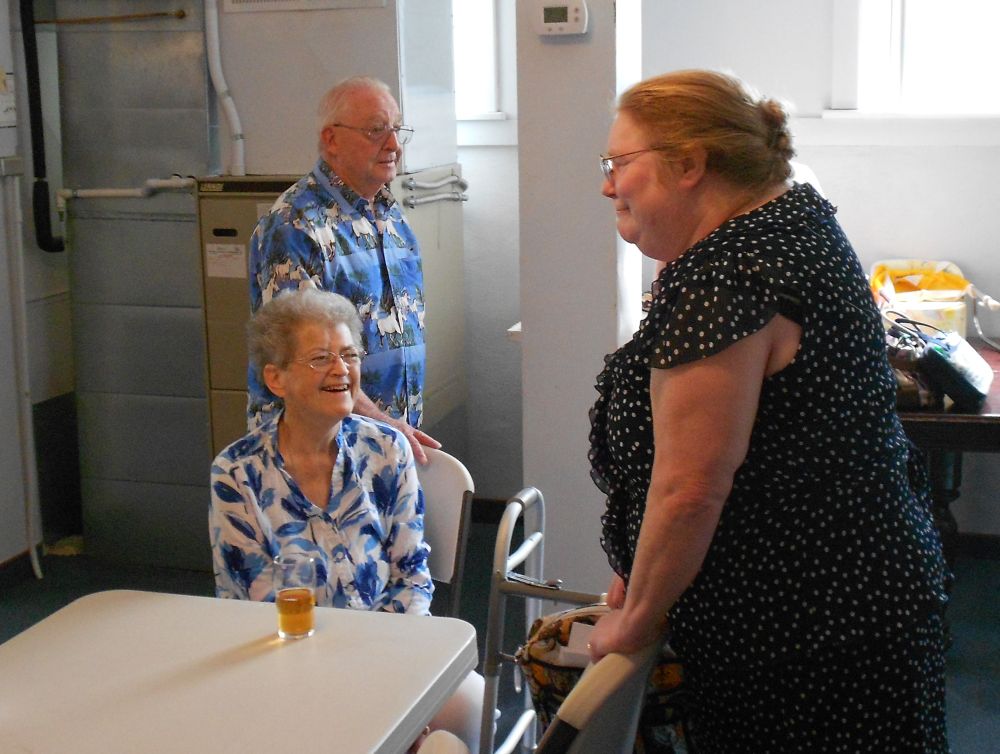 Merina's friend Arlene Beale chatting with her mom.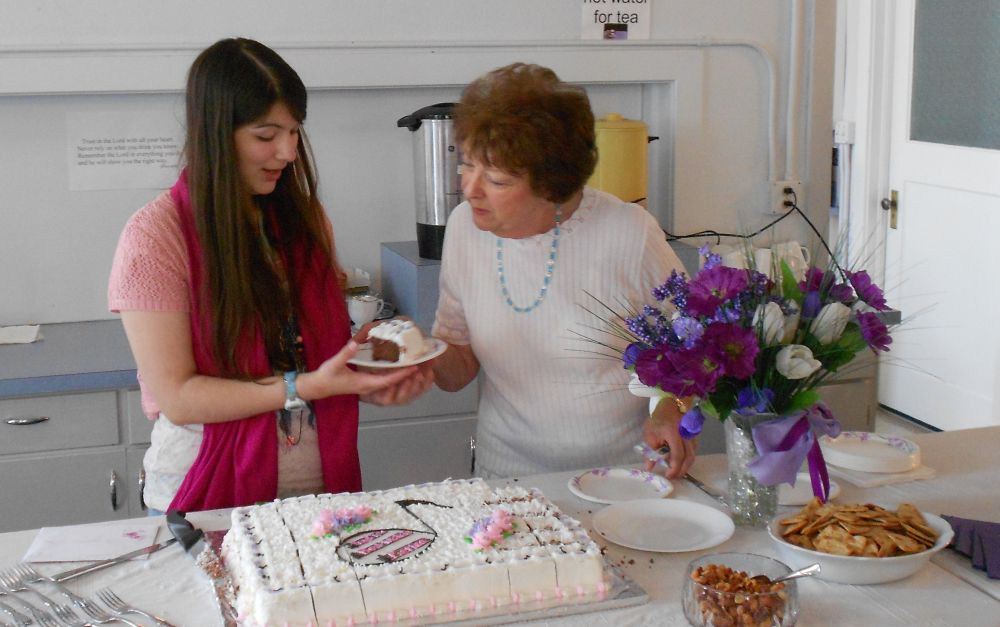 Here you are Merina. The first piece is for you.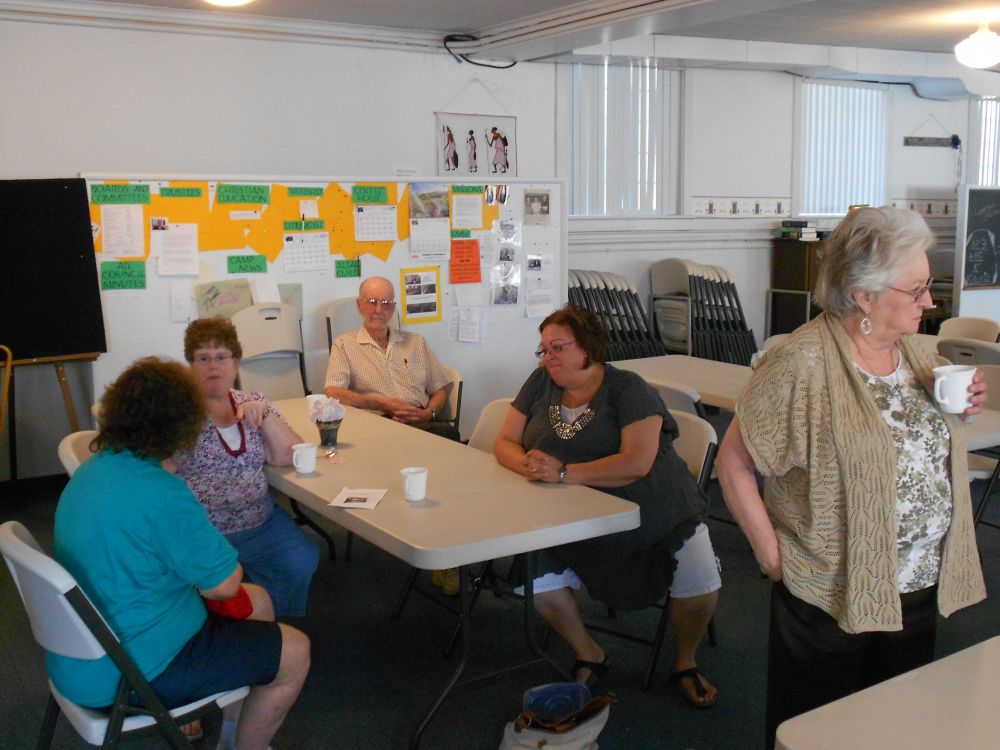 -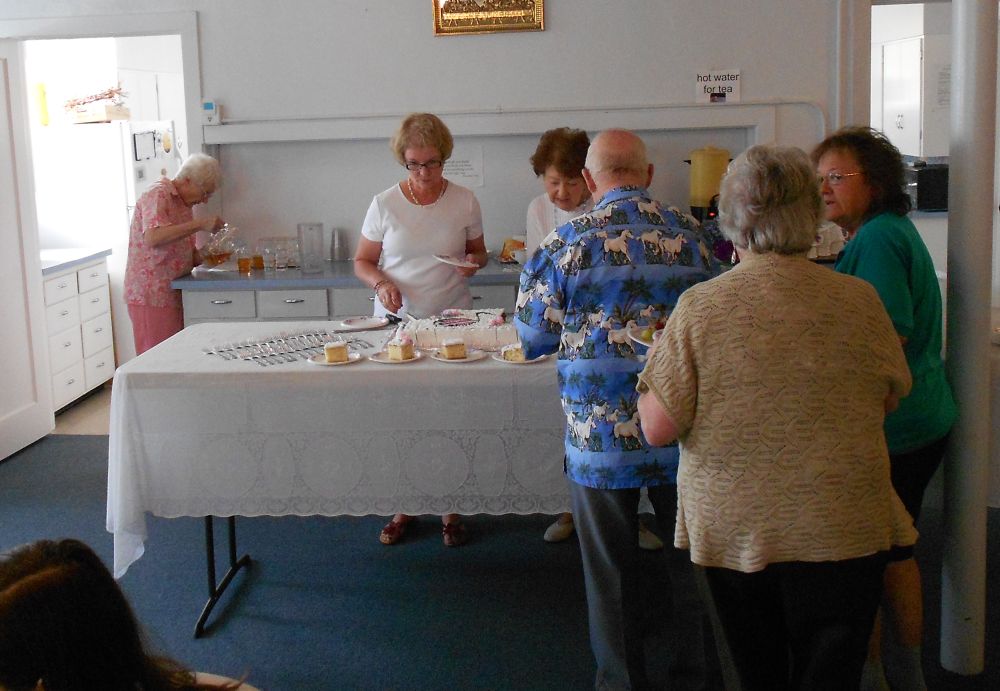 There was a good line-up for the cake.
You are at MerinaGordon.com
All Contents Copyright © 2010-2012